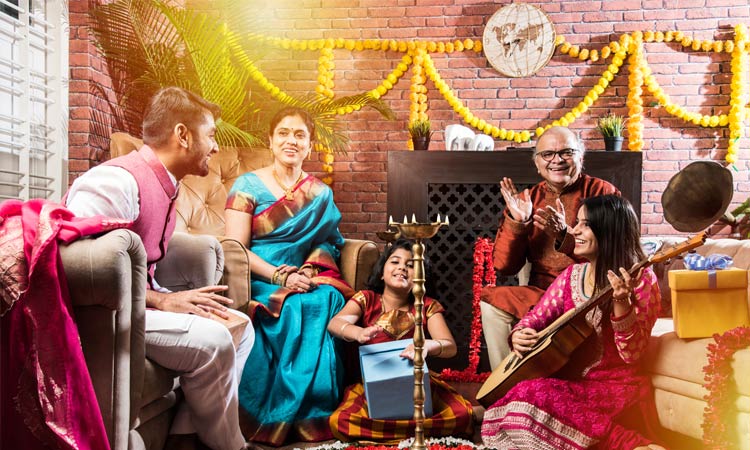 Who's excited for Deepavali? We can almost smell the rich aroma of exotic spices from cardamom to cloves and curry leaves, mingling with the calming scent of incense, perfumed with the fresh jasmines woven into mother's hair, glowing by the light of numerous lamps … and we can just about taste the crunchy murukku and yummy coconut candy – how wonderful!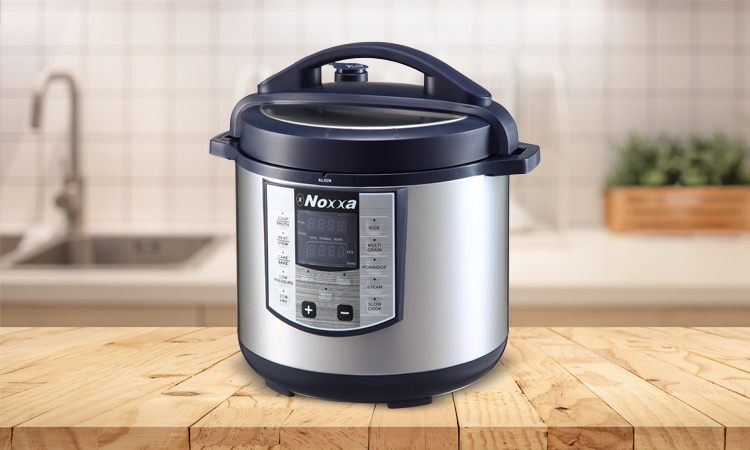 Ready to serve some incredible dishes to your loved ones? These delicious recipes are quick and easy to prepare using the Noxxa Electric Multifunction Pressure Cooker and will be a welcome addition to your festive table. Happy Deepavali!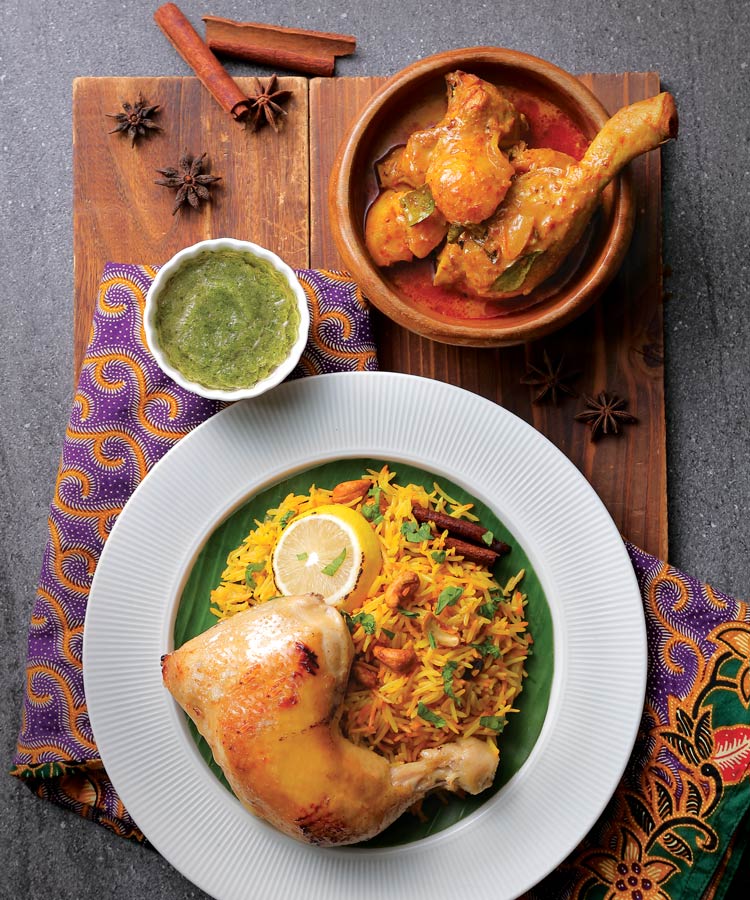 SPICED CURRY CHICKEN
Ingredients
• 1 Chicken (cut into 12-16 pieces)
• 4 Potatoes (cut into 4)
• Ground ingredients: 1 onion, 6 shallots, 3 cloves garlic, 1-inch ginger
• 1 cup Water
• 3 tbsp Chilli Paste
• 1 stalk Curry Leaves
• 2 tbsp Idaman Suri Meat Curry Powder
• 1 tsp Turmeric Powder
• 2 inches Galangal (bruised)
• Salt to taste
• 1 cup Thick Coconut Milk
Method
1. Put all the ingredients except the coconut milk into the inner pot.
2. Close the lid and turn the regulator knob to PRESSURE. Select MEAT/STEW for 10 minutes.
3. When done, press WARM/CANCEL and release pressure to open the lid.
4. Press STIR FRY. Add in the coconut milk and let it boil until it thickens.
5. Press WARM/CANCEL and it is ready to serve.
ARABIC CHICKEN RICE
Ingredients
For Chicken:
• 1 Chicken (quartered and cleaned)
• ½ tsp Coriander Powder
• ½ tsp Fennel Powder
• ½ tsp Black Pepper Powder
• 1 tsp Turmeric Powder
• 1 tsp Mixed Spice Powder
• 1 tsp Salt
For Rice:
• 3 tbsp Olive oil / Cooking oil
• 1 Onion (minced)
• 3 cloves Garlic (minced)
• 1-inch Ginger (minced)
• Spices for stir fry – Cinnamon stick, star anise, cardamom, cloves
• 1/3 cup Raisins
• 4 cups Basmathi Rice (soak for 30 mins, wash and rinse)
• 4 ½ cups Water
• Salt to taste
• ½ tsp Turmeric Powder
For Sauce:
• 1 Tomato
• 5 Green Chillies
• 2 Bird's Eye Chillies
• 1 stalk Coriander
• 1 tsp Salt
• 2 tsp Sugar
• Juice of 1 Lemon
(Blend all in a blender)
Method
1. Mix the chicken with spices and salt.
2. Heat up the oil in the inner pot using the STIR FRY function. Stir fry the minced ingredients, spices and raisins.
3. Add the rice and stir. Add the water, salt and turmeric powder.
4. Place the chicken on top of the rice and close the lid. Turn the regulator knob to PRESSURE and select the RICE function for 8 minutes.
5. When done, leave for 5 minutes, then turn the regulator knob to STEAM to release pressure before opening the lid.
6. Remove the inner pot to prevent the rice from burning at the bottom. Serve with sauce.