Deepavali is around the corner once more.
Deepavali valthukkal, readers!
Though Malaysians are among the many countries that celebrate the occasion, its significance might not be known to many. Here's a quick introduction to this colourful festival!
Deepavali or Diwali is known as the Festival of Lights. It is one of the major festivals celebrated by the Hindu, Sikh, and even Buddhist religions. The festival lasts 5 days during the Hindu lunisolar month known as Kartika. During Deepavali, celebrations are held to symbolise 'the spiritual victory of light over darkness, good over evil and knowledge over ignorance'.
What better way to celebrate any victory than with some delectable treats from Amway!
Nothing says 'festive' better than a glass of cold, refreshing juice. So, celebrate the festivities with a taste of Vergold Fruit Concentrate. Packed with flavour and vitamins like vitamin A, B6, C and E, these rich fruit concentrates are available in exotic flavours like Pink Guava, Orange, Mango, Blackcurrant and Pomegranate with Grape Fruit.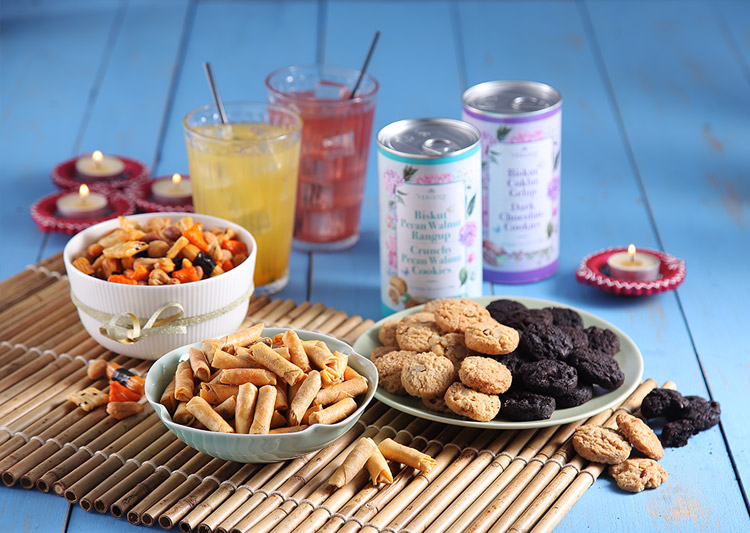 Deepavali is all about sharing light, laughter and positivity. When it comes to putting a smile on your loved one's face, nothing does it better than with something deliciously decadent. Whether you're celebrating face-to-face or online, it's always a good time for cookies!
Packed in beautiful pastel-shaded vintage-style canisters, Vergold All-Time Favourite Cookies Gift Set includes two (2) premium cookie flavours: Dark Chocolate and Crunchy Pecan Walnut. What's not to love about a cookie?
The decorative canisters are also great for storing leftover cookies (if there are any left!) or upcycled into storage containers to brighten up your home decor.
Cocktail mixes are what make a get-together a get-together. Everyone remembers that ubiquitous bowl consisting an assortment of munchies set on the table for guests to indulge themselves with in-between conversations. Relive those moments with a taste of Vergold Cocktail Mix.
Grab a bowl of this treat to fill your belly with an array of wholesome, nutritious nuts like roasted peanuts, roasted and honey-coated cashew nuts, and blanched almonds. Crunchy seasoned rice crackers round off the savoury flavour. An addictive addition to any celebration!
Fondly known in Malay as 'popiah udang', these bite-sized morsels are great for sharing in between all the festive mithais (sweets). Pop these savoury snacks for just a hint of spice in between setting up your diyas (candles) and making your rangolis (rice/sand art murals laid out in intricate designs in front of one's home).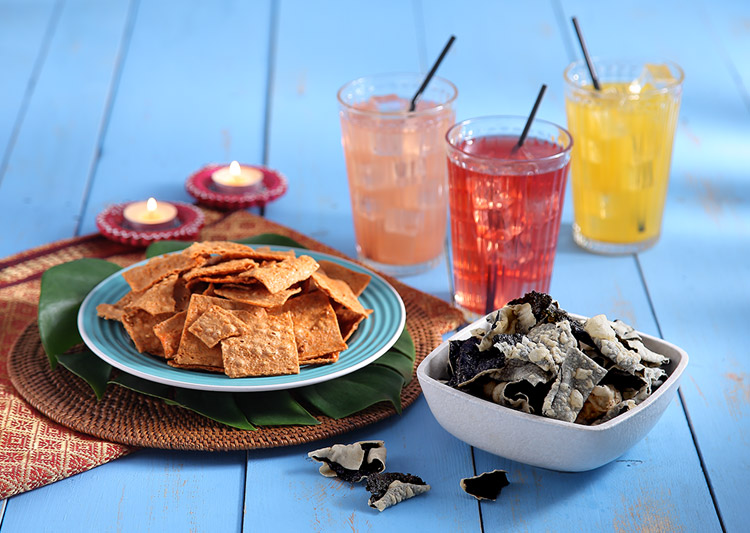 Add a little bit more of an Asian twist to your Deepavali! Malaysia is a melting pot of cultures, beliefs and celebrations, and food is the best way of showcasing our diversity. These morsels pack a crunch in every bite with its crispy, golden fish paste base, topped with sesame seeds for even more texture.
Beautifully crisp, thin pieces of seaweed complemented by a crispy texture, Vergold Seaweed Twist is the perfect snack for those craving a rich umami flavour in one bite. Made from only the highest quality ingredients and Halal-certified, these Seaweed Twists give you an excellent source of iodine, calcium and iron.
There's never a bad time for chocolate. Whether you choose to have it as a teatime treat or dessert, you can't go wrong with Cookie Lovers Double Chocolate Cookies. Dense, chocolatey, and oh-so-sinfully delicious, these cookies will be a surefire star of any gathering.
These are just some of the great snacks available to choose from. Check out more festive products on Amway.my here!