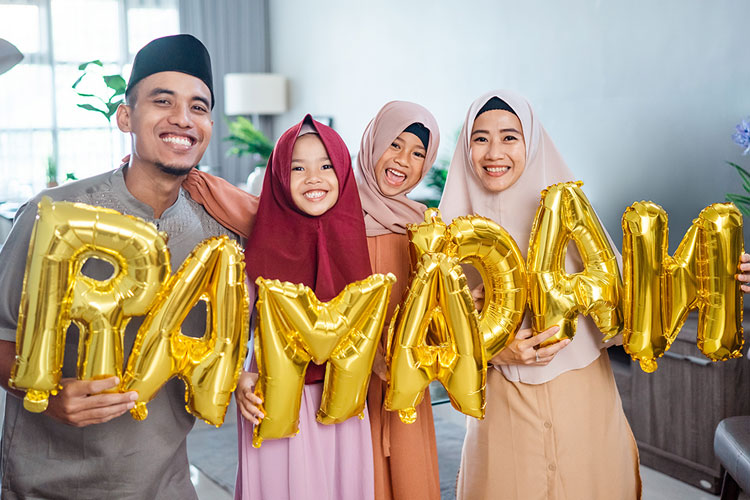 As Muslims around the world get ready to welcome the holy month of Ramadan, many have begun to stock their pantry with tasty treats for sahur, buka puasa and of course, Hari Raya celebrations. Just thinking of the traditional flavours we have loved for years is enough to get you excited for the upcoming festivities.
Have you planned your menu for the days ahead? What about snacks and drinks? Here is our selection of delectable delights to add to your festive list:
Vergold Dates Twin Pack With Almonds & Apricots
This new addition to the Vergold family is sure to be a hit! Imagine the softest, naturally sweet Khidry dates stuffed with crunchy US almonds and succulent Turkish apricots – a wonderful mix of tastes and textures to whet your appetite. And who wouldn't fall in love with its gorgeous packaging? The perfect gift for your nearest and dearest this season.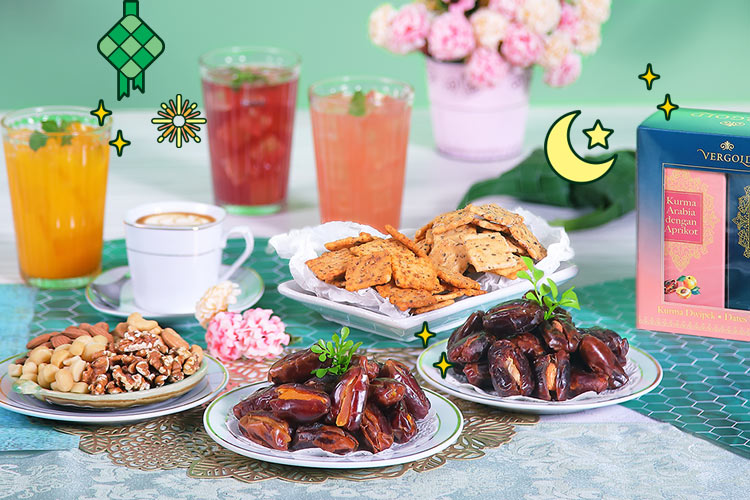 Vergold Premium Exotic Arabian Dates
Because dates are such healthy fruits rich in fibre, nutrients and antioxidants, you'll want to have more than one variety on the table. The Premium Exotic Arabian Dates is a classic choice that will certainly please and nourish your loved ones.
Vergold All-Time Favourite Cookies Gift Set
Do you prefer nuts or chocolate in your cookies? We sure can't choose! Made with the finest ingredients such as premium dark chocolate, buttery pecans and crunchy walnuts, this elegant gift set with two types of delicious cookies will be a fantastic addition to any hamper as well as your own table.
Vergold Seaweed Twist
Crispy and light yet so full of flavour, this is the type of snack you will easily finish before you even realise it! By the way, did you know that seaweed is rich in minerals? It is a great source of iodine, calcium and iron with 10 – 20 times more vitamins, minerals and amino acids than land-based plants.
Vergold Baked Multigrain Rice Crackers – Teriyaki / Tom Yum
Rice crackers are yummy, fun to eat and nutritious, making them a popular choice for parties and an exciting garnish for your dishes. Made with non-GMO ingredients and gluten-free to accommodate most diets, these contain rice, black and white sesame seeds, black soybeans, adzuki beans and quinoa for a wholesome snack.
Vergold Roasted Mixed Nuts
Tuck into a high-quality blend of premium nuts including almonds, cashew nuts, macadamias and walnuts. Dry-roasted and lightly salted, expect a burst of flavours that will leave you wanting more – long after the festivities have ended.
Vergold Treat Bars
Hands up if you want a treat that is as healthy as it is tasty! Made with sunflower seeds, these are rich in B vitamins and will help you maintain energy and reduce cravings throughout the day. Great for those who are fasting and always on the go.
Vergold Fruit Drink Base – Orange / Mango / Pink Guava / Pomegranate With Grape
What could be better than an ice-cold fruit drink on a hot day? Made with premium ingredients like California oranges, sun-ripened mangoes, exotic pink guava, fresh pomegranates and sweet grapes, these concentrates are also enriched with vitamins A, B6, C and E.
Shop the festive range at Amway.my