The holiday season is here once more! Unlike the past 2 years, we're finally able to celebrate face-to-face with our loved ones. Aside from planning your travels and holiday festivities, it's important not to forget your gifts, too! Get into the festive mood with ARTISTRY. Whoever you're shopping for this festive season — our comprehensive ARTISTRY gift guide is here to ensure that there's something for everyone!
The Gift of Time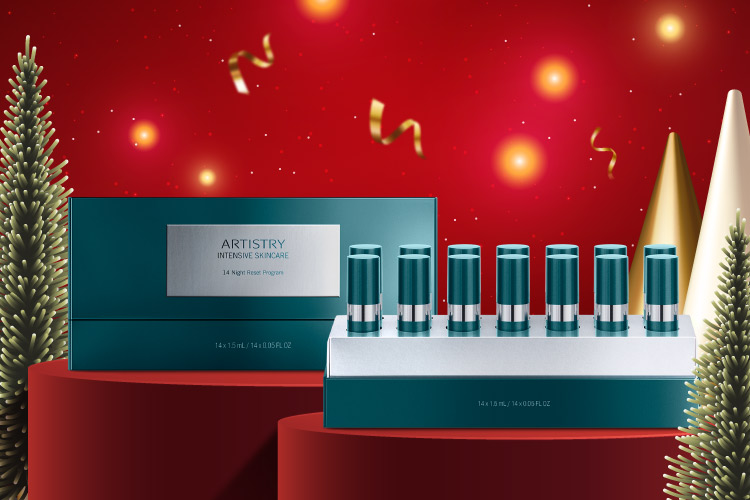 Whoever said that gorgeous skin takes a long time to achieve clearly has yet to meet our ARTISTRY INTENSIVE SKINCARE 14 Night Reset Program! It comes in 14 convenient vials for easy access and use! Simply add one of these 1.5ml vials to your daily skincare routine and get visible results in just 2 weeks!
Get the benefits of aesthetic laser treatments from the comfort of your home minus the downtime. Wake up to beautiful skin and witness improved hydration, skin tone, brightening, smoothness, firmness, and reduced fine lines and wrinkles.
Get started now and you can still make it to your New Year's Eve parties looking your best!
The Gift of Glow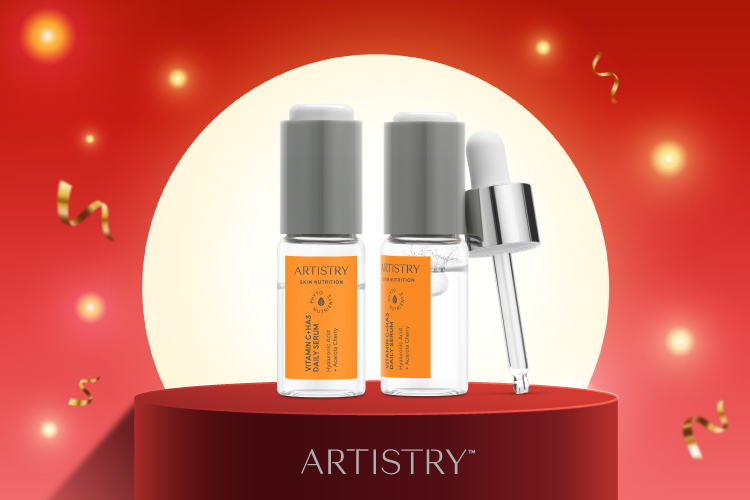 This holiday season, let there be glow! Visibly transform your skin for glowing, radiant skin with ARTISTRY SKIN NUTRITION Vitamin C+HA3 Daily Serum. This powerful, line-smoothing, brightening serum is bursting with pure Vitamin C that's gentle enough for daily use, but powerful enough to provide visible results by diminishing dullness, improving skin tone and preventing signs of ageing.
The Gift of Freedom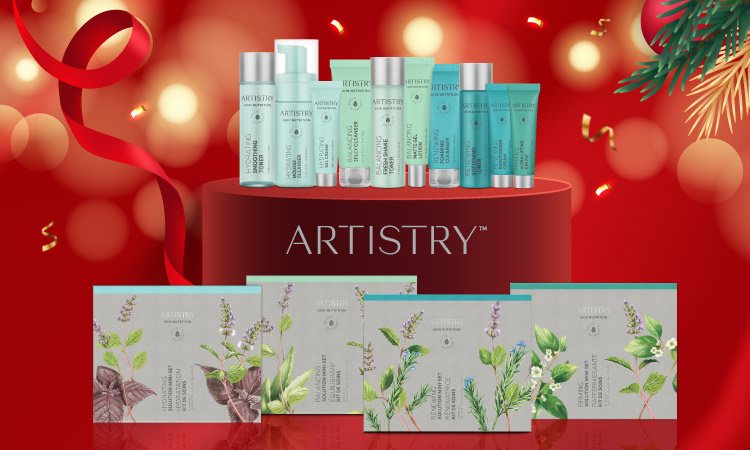 The holidays are the best time to travel, but the stress of travelling to your dream destination can kill the holiday vibes. Stay gorgeous no matter where you're flying off to with ARTISTRY SKIN NUTRITION Mini-Sets! These sets are the perfect compact size to keep with you on your jet-setting adventures. Not only are they vegan-friendly but are powered by NutriliteTM phytonutrients sustainably harvested from Nutrilite's own certified organic farms.
Choose from the Balancing, Hydrating, Renewing and Firming Solutions to care for your skin.
The Gift of Mistletoe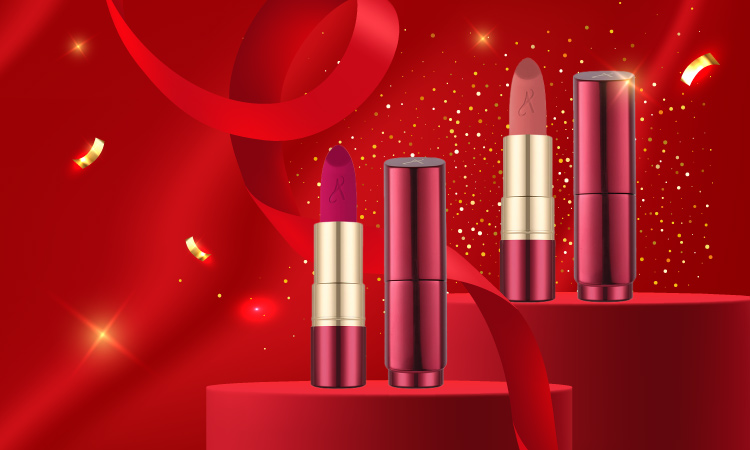 Happy Kissmas! This holiday season, get richly pigmented matte perfection and hydrated (read: kissable 😉) lips with ARTISTRY Semi Matte Color Lipstick. Plus, there's a shade made for every occasion; 2 beautiful shades for the romantic, energetic and divine and the latest shade, Bean!
The Gift of Sparkles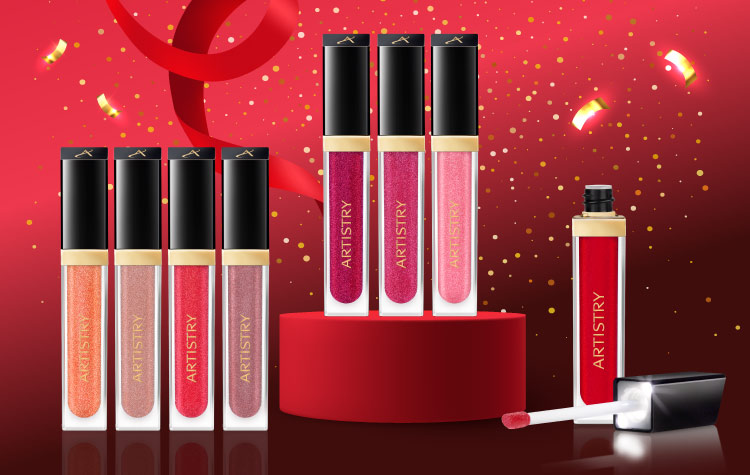 You know you'll be taking (even more) selfies this holiday season, so why let imperfect lip gloss ruin your Instagram shots? This luscious gloss features an ingenious built-in mirror and flattering LED light to make your touch-ups easy and convenient, anytime, and anywhere.
Formulated with Jojoba and Avocado oils, ARTISTRY SIGNATURE COLOR Light Up Lip Gloss complements every skin tone and enhances any look.
Bundle Up!
Just received an invitation to a New Year's Eve party? Be the star that you are and attend every party looking your very best! Start your beauty and skincare routine now, just in time for the festive and year end celebrations!
Learn more about ARTISTRY promotions here: