If you are serious about fitness, we know you're ready to maximise your workout and achieve new goals. So, if you're looking for that extra edge to take your workout to the next level, then pre- and post-workout supplements might be your solution. Why?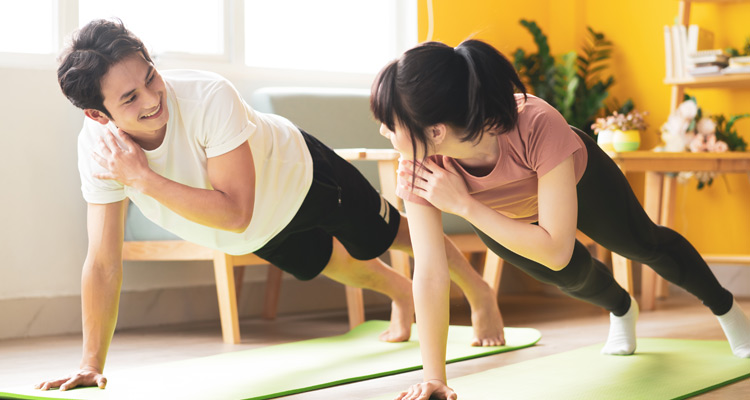 Pre-workout supplements can give you that early morning energy boost or after-work motivation to hit the gym. These products typically contain a moderate amount of caffeine to help ward off fatigue and keep you energised throughout your workout.
Post-workout supplements can assist in quick recovery from a hard training session when you've already got another one scheduled for tomorrow. They usually contain ingredients which may help repair muscle and help you recover before the next workout.
Benefits of pre-workout supplements
In need of an energy surge? Pre-workout supplements are designed to help deliver just that, although they may also support athletic performance. Many contain a blend of ingredients which, together, could provide energy and extra endurance. Here's what you should look for…
Carbohydrates
From brown rice to pasta and fruit, healthy carbohydrates can do your body some good. Stored carbohydrates (glycogen) are your body's go-to source of energy when exercising. This is especially true for workouts longer than an hour or high-intensity activities like indoor cycling and weightlifting. Taking a pre-workout supplement together with carbohydrates helps provide your body with enough energy to power through exercise.
Vitamin B
While there are eight different B vitamins, the most common ones that can be found in pre-workout supplements are B6 and B12. They can play a role in metabolism and energy and can also turn food (particularly fat and proteins) into fuel (also known as glucose).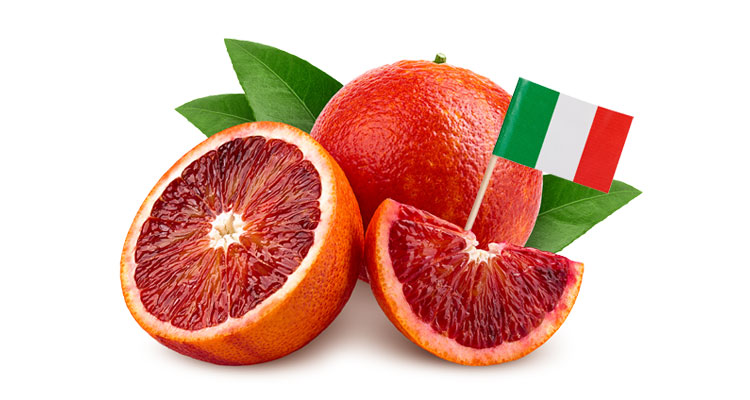 Moro Blood Orange Extract
Derived from the most highly pigmented of citrus varieties, research has proven that Moro Blood Orange Extract can effectively manage body weight and prevents obesity1.
Isomaltulose
Commonly added to sports nutrition products for a steady supply of energy, Isomaltulose burns fat2 and boosts workout performance and endurance3.
L-Glutamine
Highly beneficial in terms of sports nutrition, L-Glutamine promotes energy metabolism as well as muscle strength and recovery4.
Benefits of post-workout supplements
You took your pre-workout supplement and aced it, now what? Time to support muscle recovery with a post-workout supplement. Most products contain a blend of ingredients; here's what we recommend…
Branched-chain amino acids
Non-essential amino acids are proteins that your body naturally produces. Branched-chain amino acids are the kind your body must receive through diet and are a combination of three essential amino acids: valine, leucine and isoleucine. Our bodies use these proteins to help digest food, repair body tissue and promote growth. That's why they can be especially helpful for recovery after an intense workout.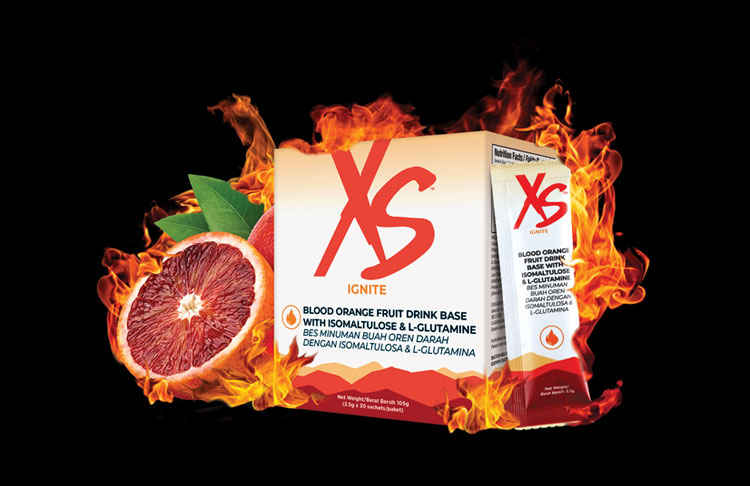 Time to ignite a better you
With patented Moro Blood Orange Extract from Sicily, Italy plus Isomaltulose and L-Glutamine, XS IGNITE will boost your workout performance, unleash your ideal body, reduce fat accumulation and stimulate the natural fat burning process.
Power up your workout with energy drinks
XS Energy Drinks give you that XStra push of energy from a combination of natural fruits and other delicious flavours plus B vitamins to fuel your body. Blaze a trail with XS Energy Drinks, the first exclusive sugar-free energy drink brand sold worldwide (Source: https://www.euromonitor.com/amway-claims).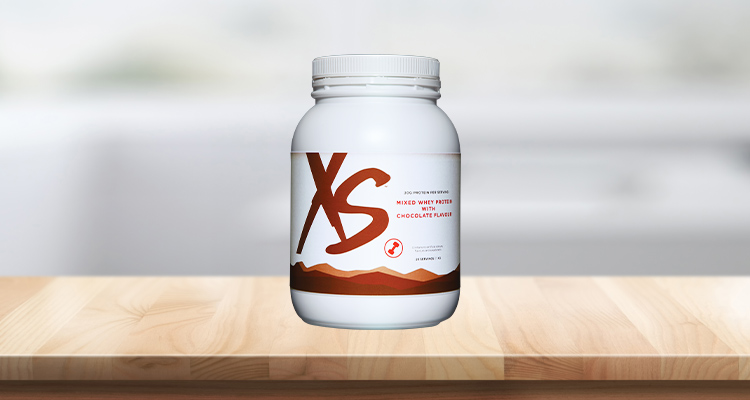 A little whey protein goes a long way
For a healthier and stronger post-workout recovery, supplement your diet with the XS Mixed Whey Protein with Chocolate Flavour. It helps promote muscle recovery and build muscles thanks to a blend of branched chain amino acids (BCAA), chia seed powder, spirulina powder and 30g of protein per serving.
The best time to consume whey protein is during the 2 hours after activity or exercise. Studies have shown that this is the window where protein absorption is at its highest and lends itself to the proper repairing of muscles (Read this for more info).
Ready to make the most of your workouts? Take pre- and post-workout supplements to give your body the energy boost and recovery support it deserves.
Explore Amway.my for more products to help you lead a healthy lifestyle!
Disclaimer: These products are not intended to diagnose, treat, cure or prevent any disease. Results may vary depending on individual's intake, exercise and diet.
References
Briskey D, Malfa GA, Rao A. Effectiveness of "Moro" Blood Orange Citrus sinensis Osbeck (Rutaceae) Standardized Extract on Weight Loss in Overweight but Otherwise Healthy Men and Women-A Randomized Double-Blind Placebo-Controlled Study. Nutrients. 2022 Jan 18;14(3):427. doi: 10.3390/nu14030427. PMID: 35276783; PMCID: PMC8838101.
Legault Z, Bagnall N, Kimmerly DS. The Influence of Oral L-Glutamine Supplementation on Muscle Strength Recovery and Soreness Following Unilateral Knee Extension Eccentric Exercise. Int J Sport Nutr Exerc Metab. 2015 Oct;25(5):417-26. doi: 10.1123/ijsnem.2014-0209. Epub 2015 Mar 26. PMID: 25811544