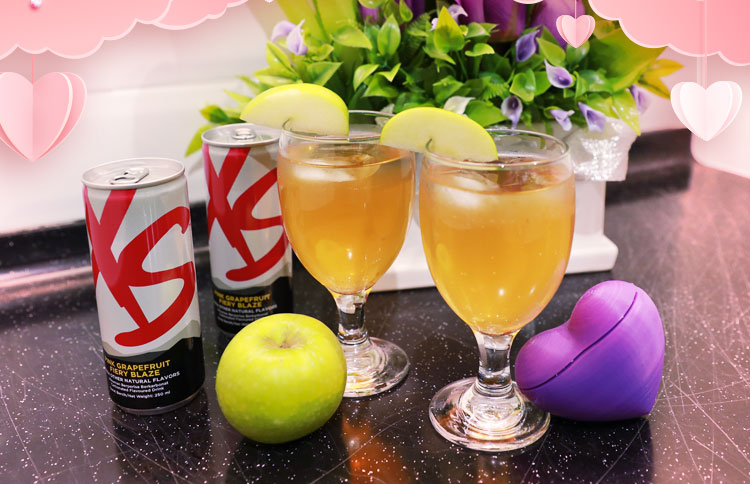 XS Pink Grapefruit Apple Fizzy Mocktail Recipe
(2 servings)
Ingredients
200ml apple juice (store-bought)
1 tbsp brown or raw sugar
1/8 tsp cinnamon
350ml sparkling water
1 can XS Energy Drink Pink Grapefruit Fiery Blaze
Crushed ice or ice cubes
Method
In a saucepan, simmer down the apple juice, sugar and cinnamon until the sugar has completely dissolved, stirring continuously.
Cool to room temp. In a tall glass, add the apple juice mixture and ice, then slowly pour 1 can of XS Energy Drink Pink Grapefruit Fiery Blaze and fill remainder of glass with sparkling water.
Stir and serve, garnished with an apple slice.
XS Energy Drink is available in two other flavours: Cranberry-Grape and Classic Black Fiery Blaze.
Here at XS, we're all about giving you that XStra push of energy from a combination of natural fruits / other delicious flavours and B-vitamins that fuel your body. Blaze a trail with XS Energy Drinks! We're also the FIRST exclusive sugar-free energy drink brand that is sold worldwide*