How people's looks change throughout their lives can be fascinating to observe. From the cuteness and innocence of their younger days to full-grown beauty enhanced with the maturity of their years. What should never change, however, is the effort one puts into maintaining their appearance.
Which Solution is suitable for your age group?
Between the ages of 18 to 35, typical skin types include oily and normal to oily. Most people from this age group and with these skin types wish to control excess sebum, oil and shine, to minimise visible pores as well as to smoothen and refine the skin.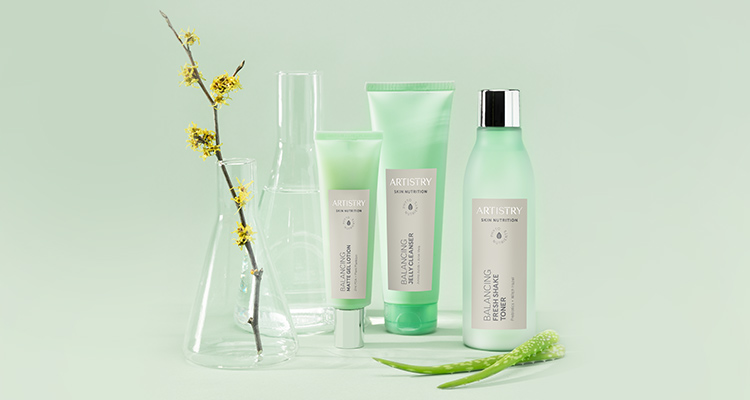 The ARTISTRY SKIN NUTRITION Balancing Solution is great for those who wish to balance their skin's oil and hydration levels, while reducing the look of shiny oily skin. Its products also come in the lightest textures, which add to the collection's refreshing sensation.


Of course, not everyone under the age of 35 has oily skin. Many will also have normal to dry or dry skin, which require more revitalising hydration for a healthy glowing complexion.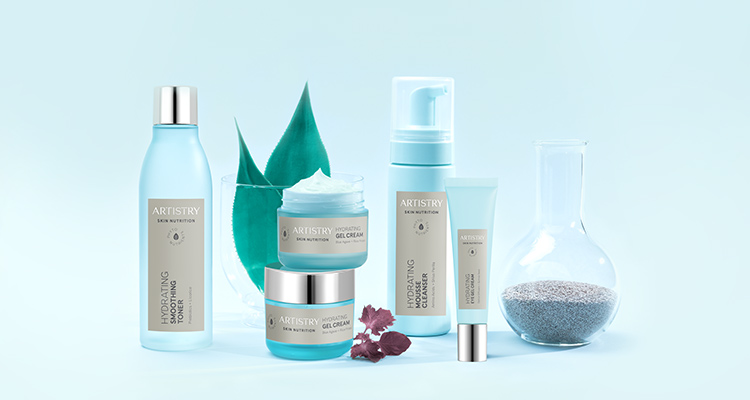 The ARTISTRY SKIN NUTRITION Hydrating Solution is the answer for smooth and dewy skin. Its intense moisture boost instantly revives dry skin and helps it to resist premature ageing.
Both the ARTISTRY SKIN NUTRITION Balancing and Hydrating Solutions feature the Prevent Complex, an exclusive blend of Nutrilite-grown Acerola Cherry, Australian Daisy and Blackberry Extract. This boosts skin's natural defense system by 350% and helps delay visible signs of premature ageing.



Once a person hits the age of 35 and above, early to moderate signs of ageing start to appear. These include fine lines and wrinkles along with dullness, dryness and loss of vitality.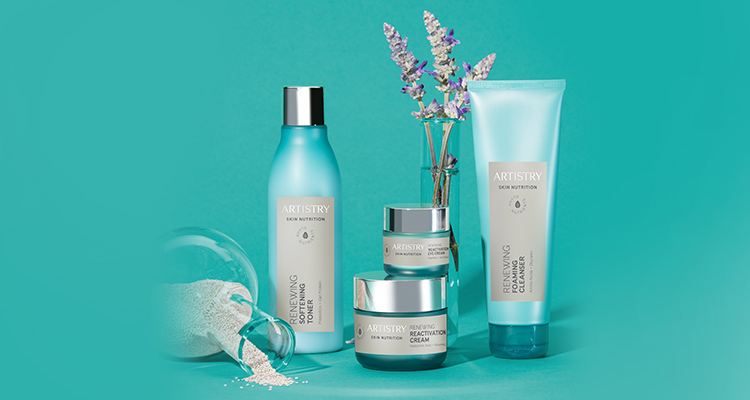 The ARTISTRY SKIN NUTRITION Renewing Solution is perfect for reactivating the skin's natural repair. It delivers rich moisture to soften fine lines and reduce discolouration, while helping you to reclaim your skin's energy and bounce at the same time.


Those who aged 45 and above may see more advanced signs of ageing such as deeper lines and wrinkles as well as loss of firmness and elasticity. At this stage, the skin is also very dry.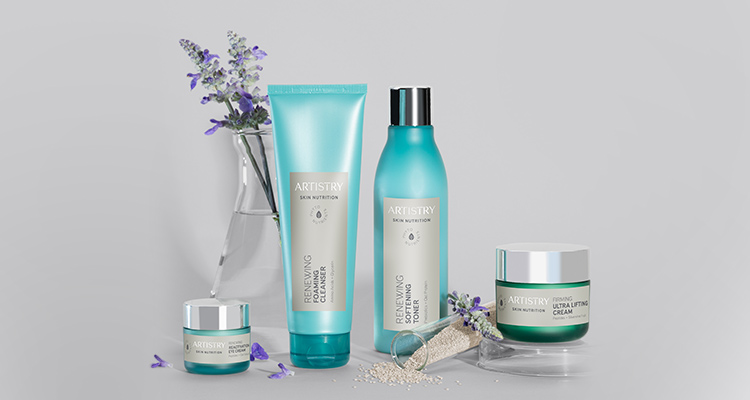 The ARTISTRY SKIN NUTRITION Firming Solution delivers intensive nourishment to firm, lift and repair. With ARTISTRY's most comprehensive anti-ageing formula, it increases firmness and reduces deep wrinkles, sallowness and sagging for a more youthful appearance.
Both the ARTISTRY SKIN NUTRITION Renewing and Firming Solutions feature the Repair Complex, which restores the skin's youthful condition by 600% – all thanks to Nutrilite-grown Spinach, Turmeric and Tea Olive Flower.


And just like that, the ARTISTRY SKIN NUTRITION collection will be with you every step of the way on your journey to everlasting beauty. So start your Healthy Beauty journey with us today!
Check out the full ARTISTRY SKIN NUTRITION range at Amway.my