Feeling constantly tired? Having back pains due to osteoporosis? Skin beginning to sag and lines are marring your beauty? Your body may not be getting the protein it needs.
Why protein?
Protein is the most important nutrient for the body. Protein can be found in food such as meat, legumes and milk. So, make sure you add protein to every meal so your body can benefit from all that protein has to offer.
What kind of foods are high in protein?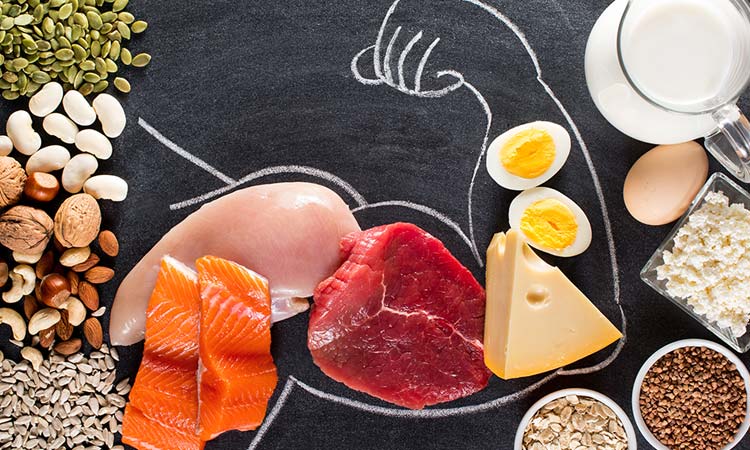 If you're a meat-eater, you'll surely have no problems adding red meat or white meat such as chicken and fish to your diet. If you're vegan or vegetarian, you can get your protein from nuts such as almonds, soya, walnuts and others.
However, if you're allergic to nuts, you can get your protein from eggs, milk and cheese. According to the Recommended Nutrient Intake for Malaysians by the Ministry of Health Malaysia, an average adult needs 1g protein for every kilogramme of body weight for good health. So, for example if you weigh 65kg, you will need approximately 65g of protein in a day.
Protein plays a crucial role in building and repairing cells and tissues in the body.
Did you know protein also helps repair skin cells; keeping you looking young and beautiful? This is because protein helps in the production of collagen for the skin naturally, helping to keep wrinkles and lines away.
Besides that, protein is also very important for a child's growth, especially for strong bones and teeth. Make sure your children are getting adequate protein to ensure they grow well.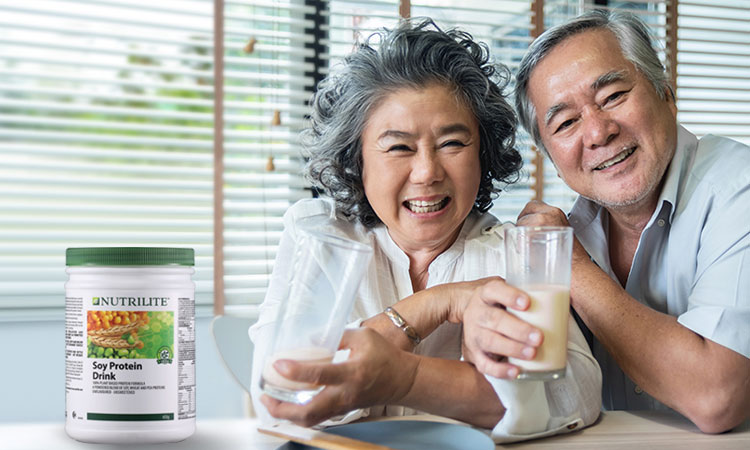 It is vital your recommended protein amount every day to avoid osteoporosis or brittle bones. We have to remember, as we get older, our bones and teeth will naturally start losing protein and become brittle. So, make sure you take enough protein to aid in the building of cells that keep your bones and teeth strong.
Are you experiencing hair loss or brittle hair?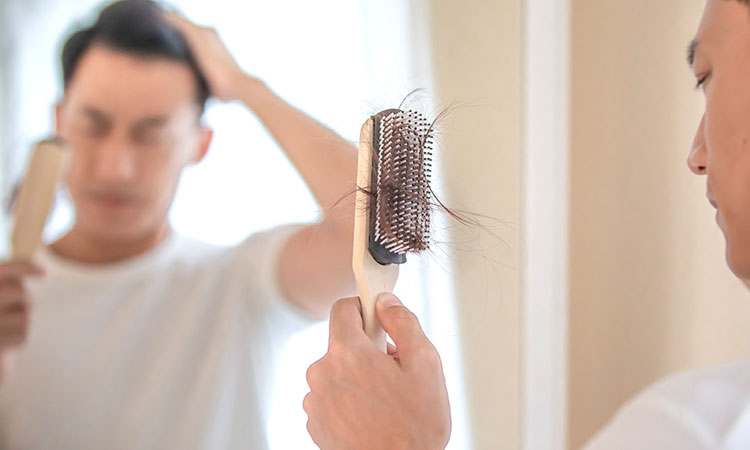 Although this may be caused by unsuitable hair products such as shampoo or conditioner, the condition could also be caused by lack of protein in your diet. So, try upping your protein intake to see a difference.
Did you know protein can also help heal internal and external wounds?
This is why mothers who have just given birth are encouraged to add protein to every meal – to help heal wounds and recover from childbirth.
Protein also helps build muscle. If you wish to lose weight or you're on a diet, protein intake helps to speed up the process of losing weight and gaining muscle. It can also prevent your skin from becoming "loose" due to fat loss. So, when you add protein to your diet, you are helping your body to build muscle and add elasticity to your skin at the same time.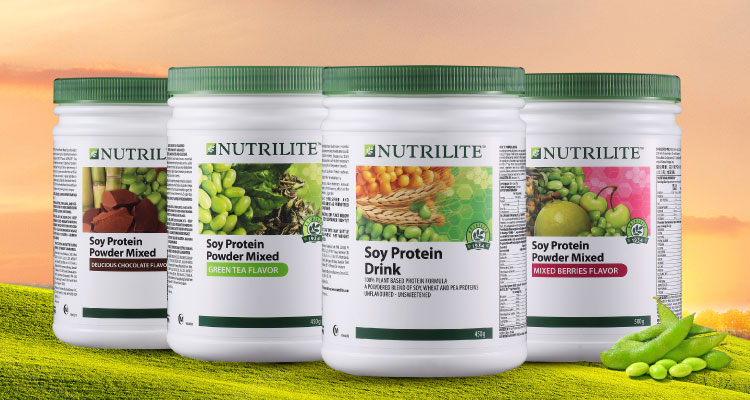 Besides getting your protein from food, you can also get it from supplements. Choose to take the Nutrilite Soy Protein Drink which comes in four delicious flavours namely Original, Green Tea, Chocolate and Mixed Berries. It is very easy to make the Nutrilite Soy Protein Drink. Just mix with water, milk, your favourite beverages and/or meals before consuming.
Why Nutrilite Soy Protein Drink?
It contains high-quality protein and amino acids from natural sources that are great for boosting energy levels, muscle growth and helping your body repair and maintain itself. Each flavour is formulated individually with a slight variation in the protein content of each variant.
You can learn more about the Nutrilite Soy Protein Drink and purchase the product by clicking on this link. For greater value and to ensure that you have enough for the entire family, get the Nutrilite Soy Protein Drink in a bigger size (900g) by clicking on this link.