You've washed and powdered your face but within half an hour, there's an oily shine on your skin. Acne blemishes irritate the surface and your pores are large and visible.
Does this sound familiar?
All these skin concerns – oily shine, acne, blemishes and large visible pores – are a sign of misbehaving skin that can benefit greatly from a balancing skincare routine.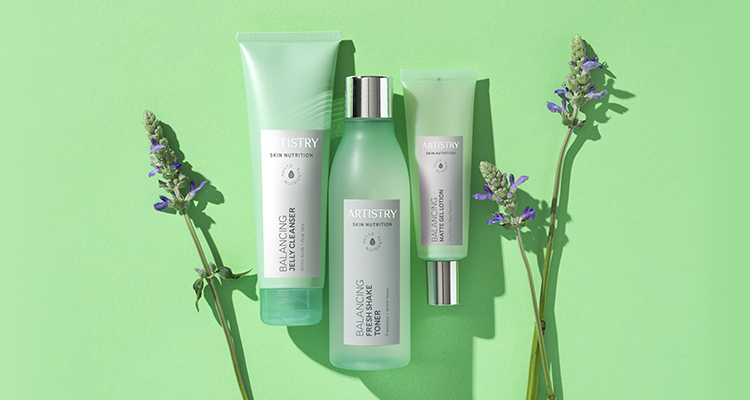 ARTISTRY SKIN NUTRITION products deliver deeply personalised care for your skin, gently nourishing and pampering it to the best state of health possible. Use with confidence as it contains no mineral oil, parabens, phthalates or sulphate-based surfactants.
The ARTISTRY SKIN NUTRITION Balancing Solution is specially formulated with Nutrilite White Chia Seed to eliminate all impurities and restore balance to the skin's surface while maintaining hydration and minimising minor imperfections, pores and shine. Here's a closer look: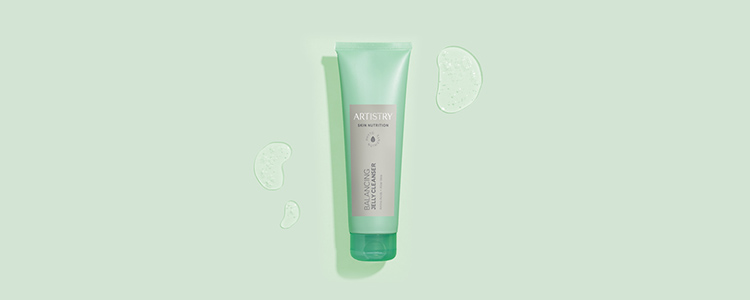 Step 1: Balancing Jelly Cleanser
This foaming gel cleanser feels fresh and cooling on irritated blemished skin, cleansing it of excess oils and impurities that clog pores while maintaining moisture, leaving skin dewy fresh, clean and radiant. It is ideal for normal to oily skin types, usually within the age group of 18-35 years.
The patented blend of Shiso Perilla and Aloe Vera gently cleanses the skin without stripping it of moisture while its amino acid cleansing agents are specifically formulated to keep skin at its healthiest PH level, helping to maintain the skin's natural microbiome barrier, keeping blemishes at bay. It is dermatologically tested to be hypoallergenic, soap-free and suitable for sensitive skin.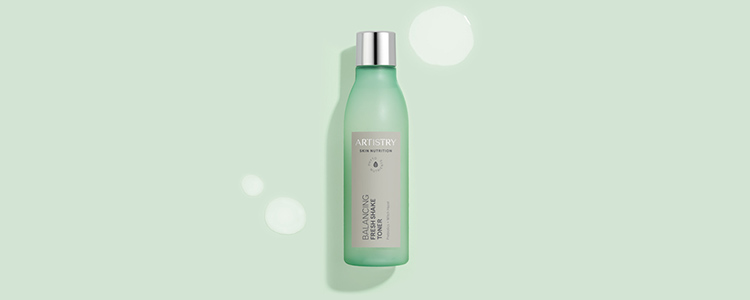 Step 2: Balancing Fresh Shake Toner
Shake it up and sweep away oil and shine in an instant. The revolutionary technology uses specialised oil-absorbing powders in a liquid base to quickly draw out excess sebum and residue while reversing previous damage to the skin. Formulated with Witch Hazel instead of alcohol, it's a naturally derived pore clarifier that balances the skin's sebum production. Meanwhile, the White Chia Seed – a hero ingredient in the SKIN NUTRITION series – uses natural phytonutrients to support skin barrier function and leave a soft, matte finish to the skin.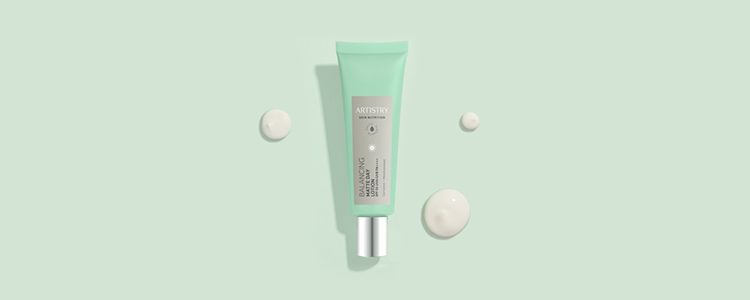 Step 3 (AM): Balancing Matte Day Lotion SPF 30
Add broad spectrum protection with the lightweight Balancing Matte Day Lotion SPF 30. It absorbs into the skin and leaves a soft matte feel while infusing a powerful boost of hydration. Made with White Chia Seed Gel, Meadow Sweet, and Carnosine, this lotion is a great multitasker that keeps oily skin in check, while protecting against skin damage by UVA and UVB rays from the sun and harmful blue light from devices like smartphones and laptops.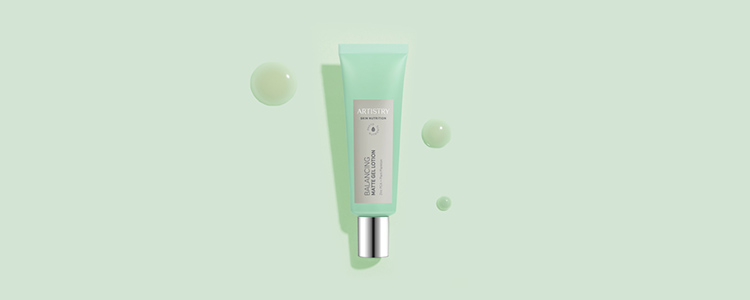 Step 3 (PM): Balancing Matte Gel Lotion
Rebuild, moisturise and protect your skin with the Balancing Matte Gel Lotion. This lightweight gel lotion with a non-greasy feel floods over skin with a cooling sensation, while the quick absorption infuses moisture to prevent visible signs of premature ageing, leaving skin hydrated and with a uniform texture.
Infused with Nutrilite Pomegranate and White Chia Seed, it strengthens the skin's moisture barrier and helps to prevent future blemishes. Plant Plankton and Zinc deliver 24-hour hydration while excess oil is absorbed for a shine-free look.
Flaunt soft, matte skin with the ARTISTRY SKIN NUTRITION Balancing Solution!
Look out for our article on the ARTISTRY SKIN NUTRITION Hydrating Solution #ArtistryHealthyBeauty