Exploring the diverse range of textures in hand and body lotions allows you to find the perfect match for your skin's needs, be it lightweight formulas or indulgent creams. Tactile and sensorial pleasures aside, it is important to understand the benefits of each texture and how they serve you.
Remember to consider your skin type, climate and personal needs when selecting your preferred hand and body moisturiser. With the right choice, you can achieve the ultimate skincare experience while hydrating and nourishing your skin to its healthiest.
Does the texture of your hand and body lotion really matter?
When it comes to moisturisers, texture (along with scent and ingredients) plays a crucial role in the overall experience and effectiveness of the product in addressing your needs. Hand and body lotions are no exception – and the diverse range of textures available today adds a delightful dimension to your personal care routine. Let's see what's currently in the market: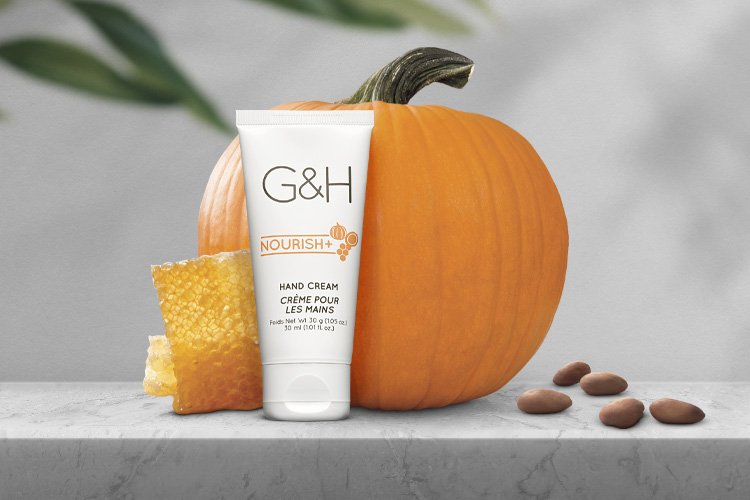 Body cream
Luxurious creams have a thicker consistency that offers intense hydration, thanks to the emollients and humectants that seal in moisture and prevent water loss. Ideal for those with very dry or mature skin, they penetrate deeply to leave skin nourished and supple. Creams are perfect for pampering as they envelop skin with that comforting and velvety feel upon application.
We recommend: G&H NOURISH+ Hand Cream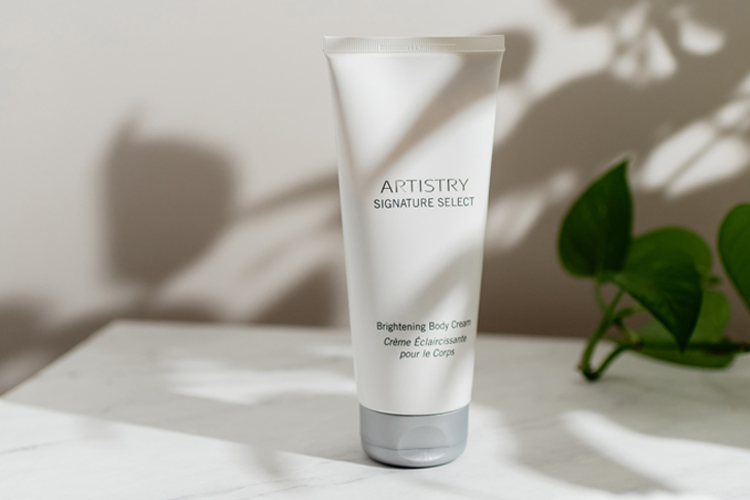 Body butter
Resembling a fluffy mousse, these soft creams are formulated with rich ingredients like shea or cocoa butter for intense hydration and nourishment. Velvety butters are beneficial for dry rough skin, as they create a protective barrier that locks in moisture. Light and airy, they are easy to apply and melt upon contact, leaving skin feeling deeply moisturised with a smooth finish.
We recommend: ARTISTRY SIGNATURE SELECT Brightening Body Cream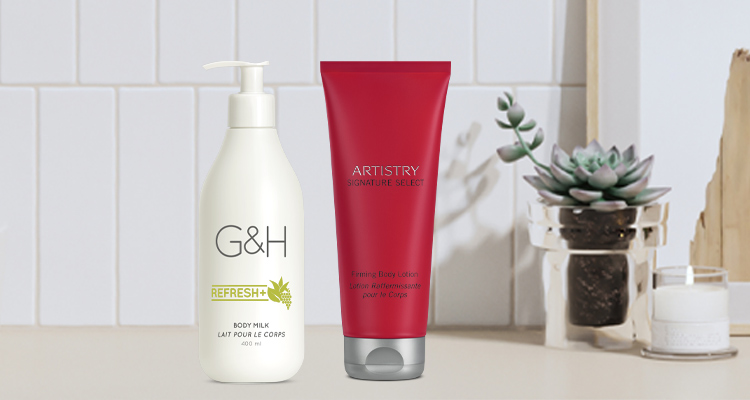 Body milk
Lightweight and almost watery in consistency, milky lotions absorb quickly into normal to dry skin, leaving a silky and radiant glow. They replenish moisture fast and improve skin elasticity, yet the texture remains non-greasy, which makes them great for daily use.
We recommend: G&H REFRESH+ Body Milk and ARTISTRY SIGNATURE SELECT Firming Body Lotion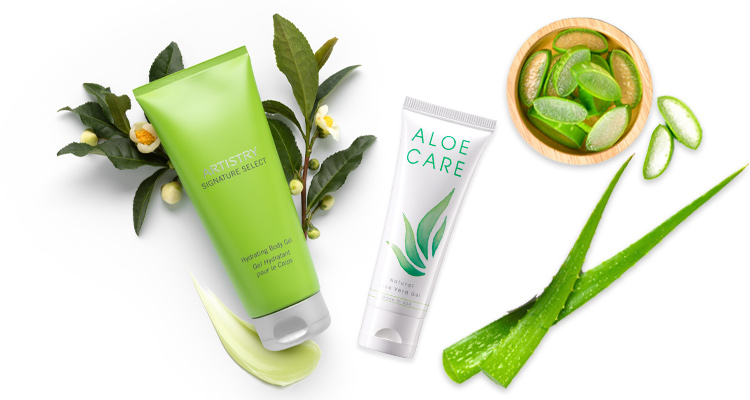 Lightweight gel
Refreshing gels provide a welcome burst of hydration that is suitable for all skin types, especially normal to oily skin. Their water-based formulas are easy to enrich with vitamins and antioxidants, while the non-greasy feel leaves skin moisturised and revitalised without any heaviness.
We recommend: ARTISTRY SIGNATURE SELECT Hydrating Body Gel and Aloe Care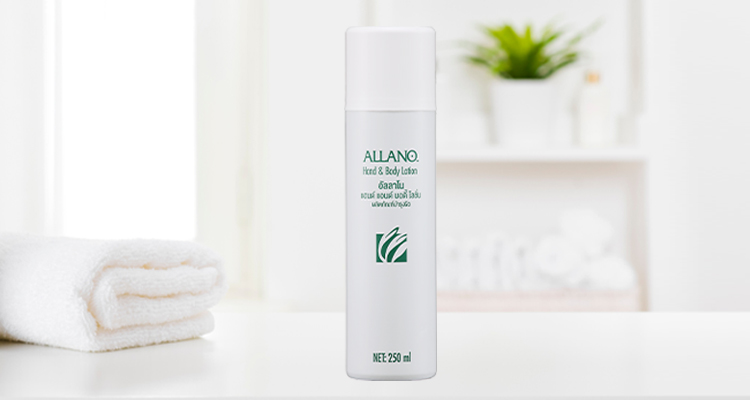 Foam-based lotions
Fun and easy to use, foam-based hand and body lotions have gained popularity in recent years due to their unique texture and modern convenience. Unlike traditional creams or lotions, foam-based formulas transform from a liquid to a light and airy foam upon dispensing. This innovative texture allows for fast absorption without any greasy residue – perfect for oily or combination skin.
We recommend: ALLANO Hand & Body Lotion
Soothing and moisturising (and in a convenient aerosol form), the ALLANO Hand & Body Lotion contains 3 beneficial skincare ingredients:
Lanolin, which easily penetrates the skin and is able to absorb water
Allantoin, traditionally known as a healing compound with anti-wrinkle benefits
Silicone, a light and clear fluid with a moisture-sealing effect
Loved by many, it smooths rough skin and quickly forms a moisture barrier. This repels water and preserves the effectiveness of its ingredients while allowing your skin to breathe, leaving you with soft and supple skin that looks healthy and feels comfortable every single day.
Get instantly moisturised skin with the ALLANO Hand & Body Lotion at Amway.my today!