Amway Malaysia's last 45 years have been defined by good leadership, sustainable practices, a vision of a healthier world, and a mission to protect the environment, while helping people lead more empowered lives.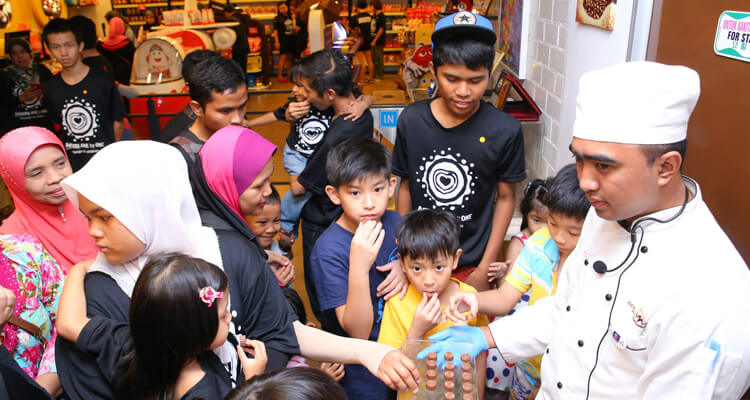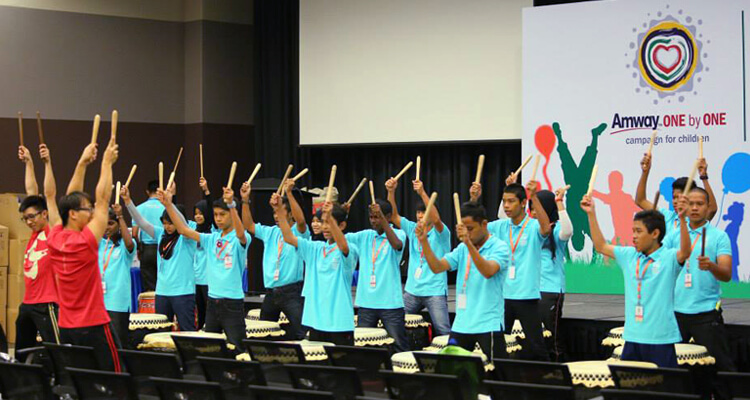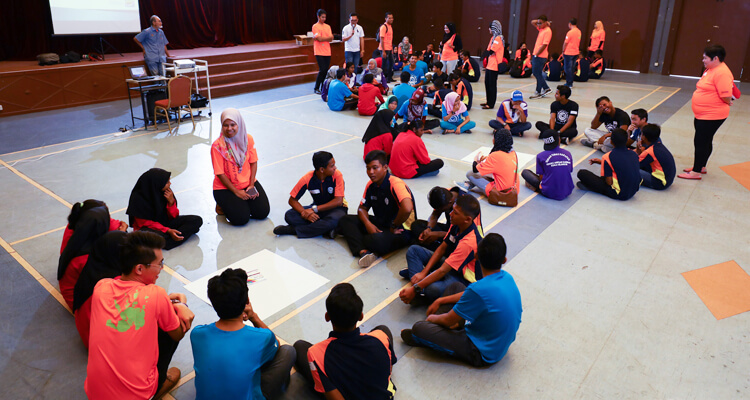 Corporate social responsibility programs like The Power of 5, Program Harapan – Rumah Tunas Harapan and Projek HeadSTART have made a big impact in Malaysia and around the world, proving that profit and philanthropy can go hand in hand.
Today, over one million people around the world run Amway businesses that help them live their dream lives, achieve their lifestyle and income goals - on their own terms.
What factors have contributed to Amway's success in Malaysia for over 45 years?
Partnership is the foundation to success
One cannot run a successful business in isolation - you need the right partnerships to help you thrive and lift you to new heights.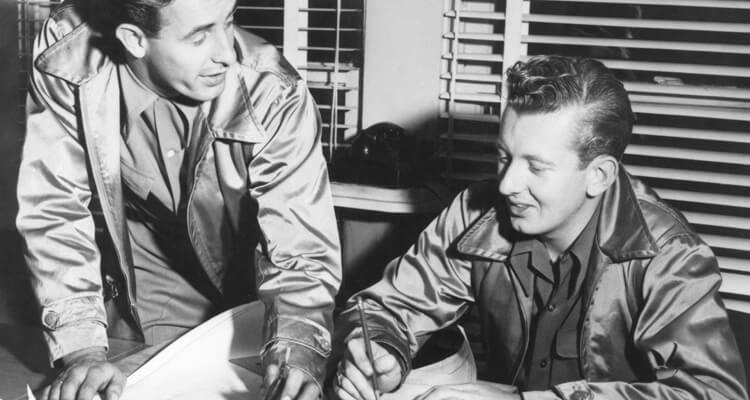 Amway's two co-founders, Rich DeVos and Jay Van Andel, friends with similar values and ambitions joined forces in 1959 to create a strong partnership. Their legacy? Creating the foundations for what would become a strong brand and global company, standing tall and proud over six decades later.
Today, working in partnerships is still synonymous with business success in Amway, as ABOs work together with their teams, mentors, peers, Amway staff and customers to build their businesses.
People are united by similar values and working together to achieve common goals - from financial freedom to more time with family.
Universal values
Strong core values form the foundation for a resilient company and Amway's core values still resonate with people decades later, as they realise the importance of living a meaningful life.
Amway's four brand values: family, freedom, hope and reward have stayed relevant despite huge changes in the world. Today, they are even more important given the hectic pace of modern life as people struggle to balance their work, health and life priorities.
An Amway business brings these universal values back into people's lives to create work-life balance and life satisfaction.
These core values have guided the company's vision and mission and attracted the attention of people who just don't live to work and want more out of life.
Early adopter of green products
Before 'green' or 'environment-friendly' became on-trend as it is today, Amway created one of the first biodegradable cleaning products on the market - the Liquid Organic Cleaner (L.O.C.TM) was environmentally friendly without compromising on quality.
Since Amway was founded in 1959, our products have been carefully designed around environmentally sound and sustainable principles like organic farming practices, waste management and packaging principles, and the use of sustainable or recycled materials.
Organic farming practices
The company's mission to help others live healthier lives begin from its ingredients. Every aspect of the process is monitored carefully - from planting seeds all the way through to producing the supplements.
The company began investing in sustainable farming practices six decades ago - practices that did not harm the environment, planet or the humans who consumed the end products. Amway is committed to being a non-GMO brand. Our products also comply with or exceed all global GMO labelling requirements.
Non-GMO means a product is produced without genetic engineering and its ingredients are not derived from GMOs. Today, we have nearly 6000 acres of certified organic farmland. Many plant-based botanical ingredients are grown on Amway farms in line with their unique geographical needs.
Nutrilite TM is part of the only global vitamin and mineral brand to grow, harvest and process plants on their own certified organic farms*.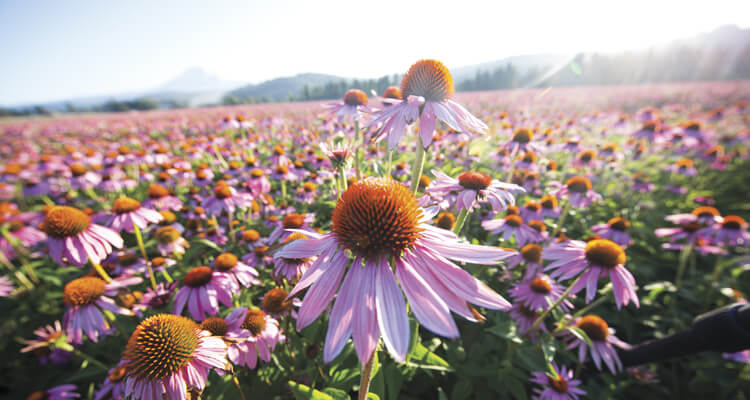 Nature is the greatest source of nutrients, and we are committed to bringing the best of it to our customers.
Safer for you and your family
We know what goes into every product, and we stand behind the safety and quality of our products.
Some of Amway Home Care products are recognised by Safer Choice. The Safer Choice label helps consumers quickly identify products that are recognised for the use of safer and better ingredients without sacrificing quality or performance.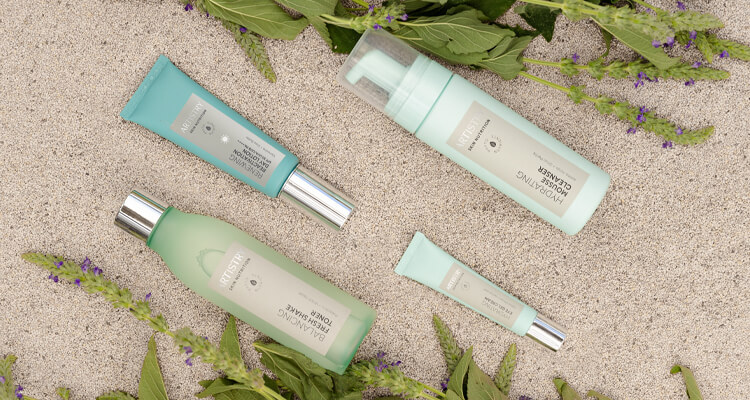 Amway's latest ARTISTRY TM SKIN NUTRITION products are based on the continuous search to find better ingredients and the latest scientific techniques. The products are customised to an individual's skin type based on its nutritional needs and deliver targeted skin nutrition for skin that looks smoother, revitalised and radiant. Plus, these products have no parabens, animal derived ingredients or animal testing.
Our G&H TM products care for your skin and the environment. G&H is a biodegradable body care collection free of harmful sulphates and dyes. Products are dermatologically and allergy tested which means they are safe for the whole family to use.
Good business at Amway means good for you and the planet.
Looking at the future
Amway Malaysia has navigated over 45 years with relevant and resilient values, and without wavering in its mission to improve the health of people across the world and help them live the lives they want.
The future looks equally bright as Amway focuses on expanding its health, wellness, energy and skincare products range, using technology to strengthen the business and with a continued commitment to sustainability and organic practices.
There's never been a better time to be a part of this global business and brand. Here's to the next century and beyond!
*Euromonitor International Limited, euromonitor.com/amway-claims